Market Leading Warehouse Management Software
Vision WMS is the ideal software partner for all warehouse types, including Bonded and Third Party. This advanced warehouse management software ensures successful management, from order to delivery and enables invoicing all over the world.
An inefficient warehouse can cost companies thousands or even millions through wasteful practices such as misplaced stock, incorrect picking, and lost orders. Vision WMS solves all these issues - that's why we believe it's the best warehouse management software available.
Scalable with Your Business
WMS is capable of scaling up, from single warehouse setups to more complex multi-site, multi-location, and multi-warehouse operations. It also supports functions such as auto put-away and rotation allocation. The scalability of WMS is at the discretion of the end user and can be customised to fit the specific needs of the operation.
Easy-to-use Warehouse Management Software
Vision WMS features a simple, clear and easy-to-use interface designed around the end user. Ensuring that time and money are not wasted on poor processes or duplicated tasks.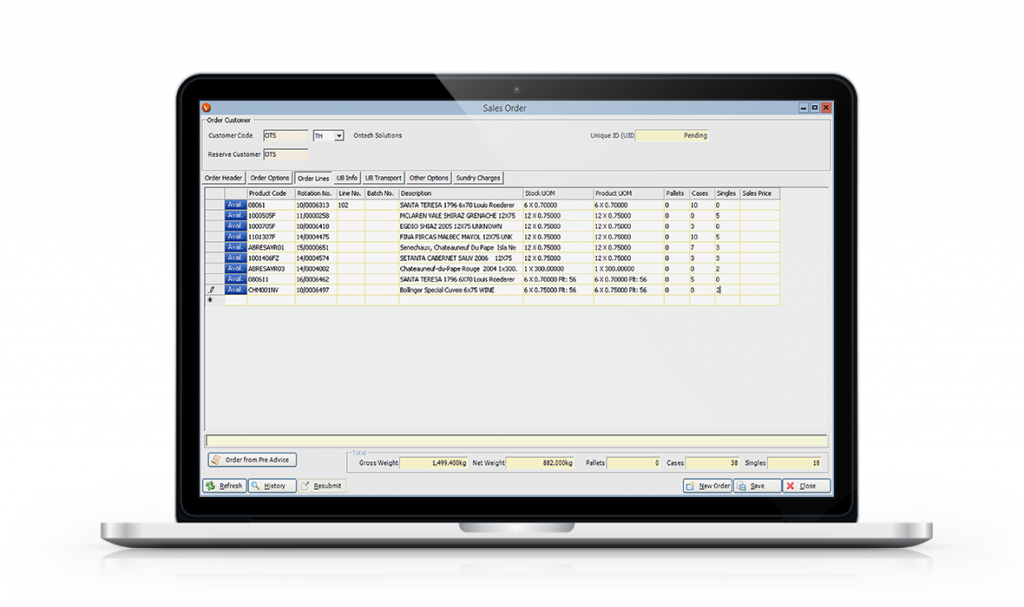 The Capabilities of Vision Warehousing
pre-advice of goods

haulier and transport booking

goods inwards

stock management

picking management

dispatch control

sales order management

customer notification and management

multiple locations

multiple warehouse

standard Picking and Putaway
Enhance Warehousing Management
For bonded warehouses, the addition of Bond warehouse management software automates the production of critical HMRC reports and records details of HMRC payments of excise duty, customs duty and VAT. It also produces both electronic and paper submissions.
Additionally, WMS integrates with Distribution and ePOD to create a solution capable of supporting your entire stock, warehousing and logistics operations.
Further Information

For more information on Warehousing or any of our software products, please use the contact form found here or call us on 0330 100 4590.

           Vision WMS is compatible with Windows® 10